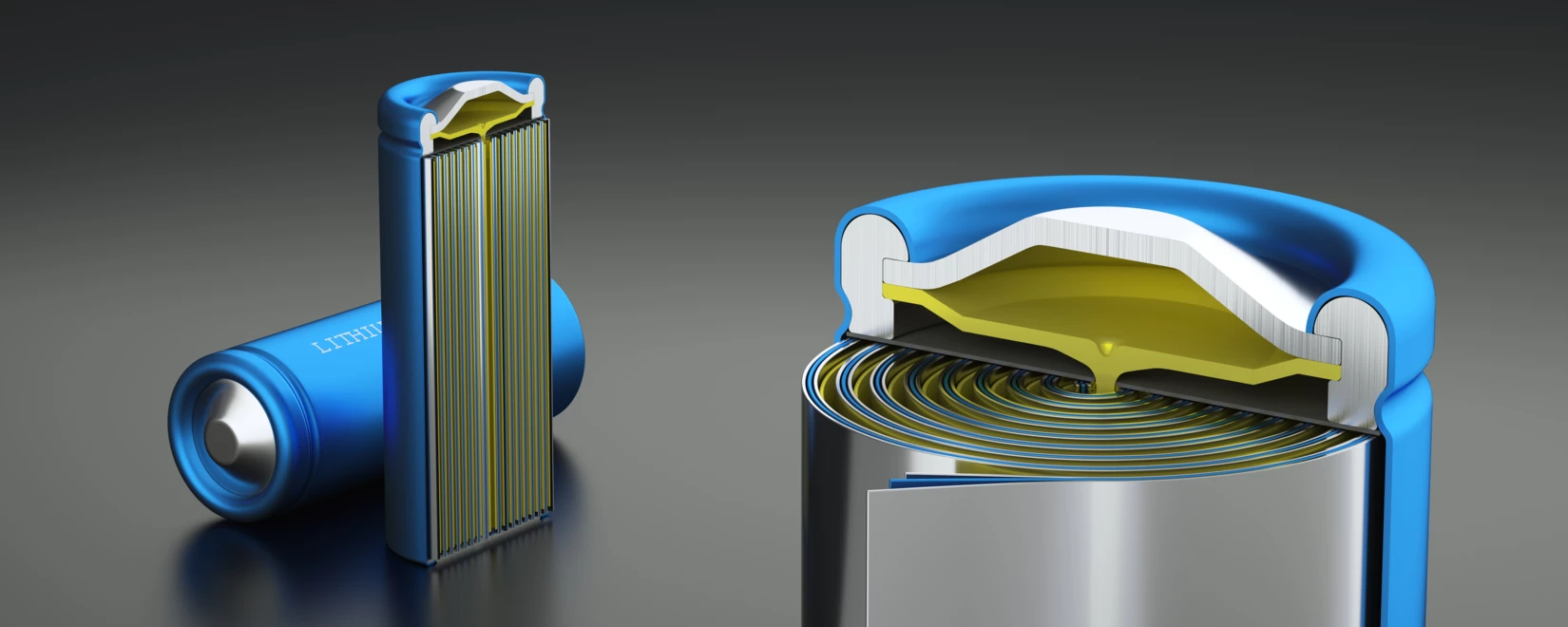 batterien
Lithium-Eisenphosphat-Batterie
Prozesslösung
Bei LFP-Batterien muss eine Eisenphosphatquelle hinzugefügt werden. Abhängig von den geforderten Eigenschaften werden Additive hinzugefügt; dies gilt insbesondere bei LFPs, da diese eine geringe elektrische Leitfähigkeit aufweisen. Auf diesem Grund muss eine Kohlenstoffquelle integriert werden, wie z. B. Rohrzucker.

Eigenschaften von LFP
LFP zeichnet sich aufgrund seiner Olivin-Struktur durch große strukturelle und thermische Stabilität aus, dadurch ist Eigensicherheit gewährleistet. Weiterhin ist LFP reichlich vorhanden und umweltfreundlich.
Es gibt jedoch auch einige Nachteile. LFP weist eine niedrige Energiedichte auf, begrenzt durch niedrige Spannung und eine niedrige Entladungsrate, die begrenzt sind durch eindimensionale Ionenleiter und eine schlechte elektrische Eigenleitfähigkeit.
Die Lösung für diese Probleme ist die Verkleinerung der Partikel bis in den Nanometerbereich, wofür Rührwerkskugelmühlen wie ZETA, Discus, etc. eingesetzt werden können. Die Reduzierung der Größe kann zur Bewältigung der kinetischen Probleme beitragen. (Li+-Diffusion innerhalb des Partikels).
Denn die Ionen-Diffusionskonstante ist abhängig von der Partikelgröße. Für schnelle Lade- und Entladevorgänge in der Batterie ist es von entscheidender Bedeutung, dass der Transport der Elektronen und Lithium-Ionen schnell abläuft. Wenn die Partikelgröße bei LFP so klein ist, dass sie sich im Nano- oder Sub-Mikrometer-Bereich bewegt, ist ein größerer Anteil von Kohlenstoffadditiven erforderlich, um alle Aktivmaterialien miteinander zu verbinden.

Produktionsprozess von LFP (Lithium-Eisenphosphat)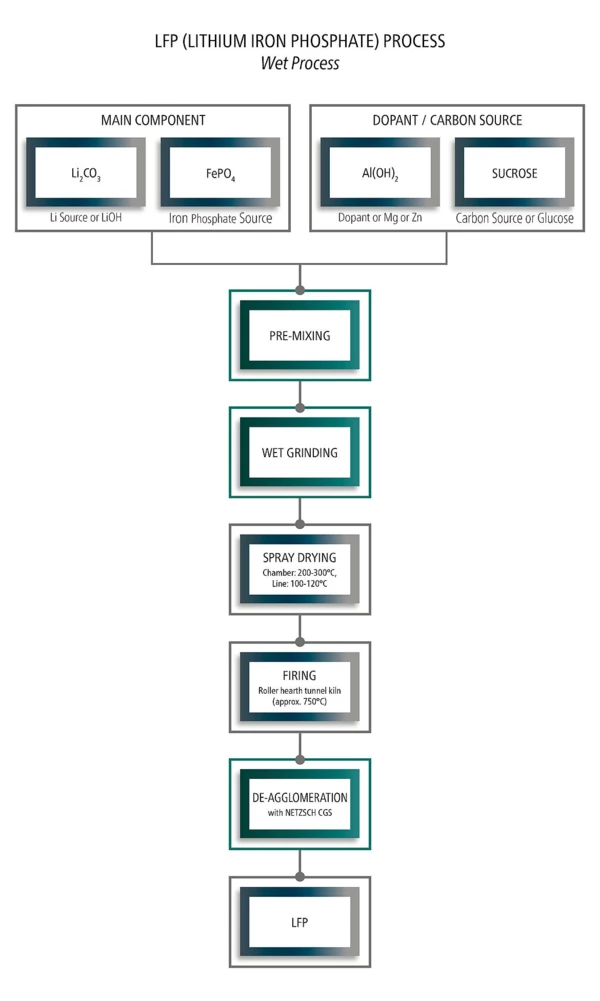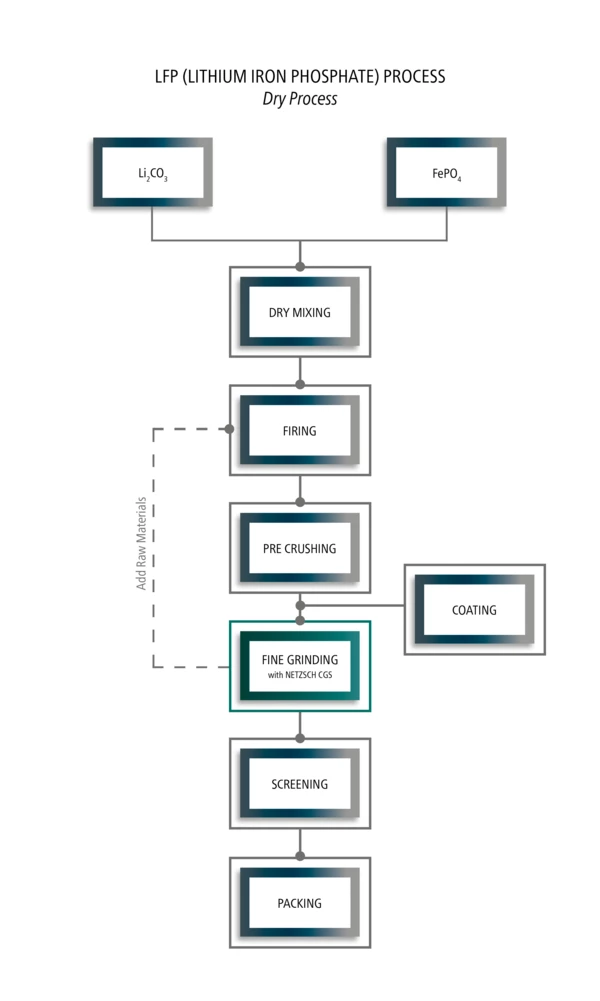 Analyzing Solution
Unlike Lithium-ion batteries, Lithium Iron phosphate batteries (LFP Batteries) are composed of lithium, phosphoric acid, and iron.
Unlike nickel and cobalt materials, phosphoric acid and iron materials have benefits in terms of price, so this is one of the batteries that have been actively researched and developed. However, the key is to increase the energy density of LFP batteries because of the disadvantage of low energy density.
NETZSCH Analyzing Solution provides a solution to energy efficiency.